Maybe you've heard of Shaklee before and wondered what it was all about.
Maybe you've never heard of Shaklee, but you do know that you want to live a healthier life.
Either way, now is the time to try Shaklee! I love helping others get healthy with the help of Shaklee products and love it ever more when the word FREE is involved! Who doesn't love free?
And I know that you'll fall in love with Shaklee – just like my family and I have!
What is the special offer?
Join Shaklee between now and February 28th and you'll receive a  free membership and a free Shaklee 180® Café Latte Energizing Smoothee canister (while supplies last)! That's a savings of about $67! Plus I always offer a free product to my members within their first 30 days of joining with my Earn & Learn Program. So, you could save almost $100 – all while you get healthier!
How do I get these freebies?
All that you need to do is place an order that totals 50+ PV (PV stands for point value).  Here are four examples of products that equal 50 PV, but any order totaling 50 PV will qualify you for this deal!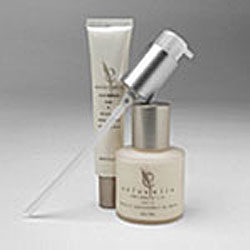 The Enfuselle Repair System is clinically proven to improve your skin in as little as a month.  You'll see and feel the difference immediately. I did!
Features:
Reduces the appearance of fine lines and wrinkles by 421% in 4 weeks!
Increases skin firmness and elasticity by 154% in 4 weeks!
Definitive evening of skin tone in 12 weeks!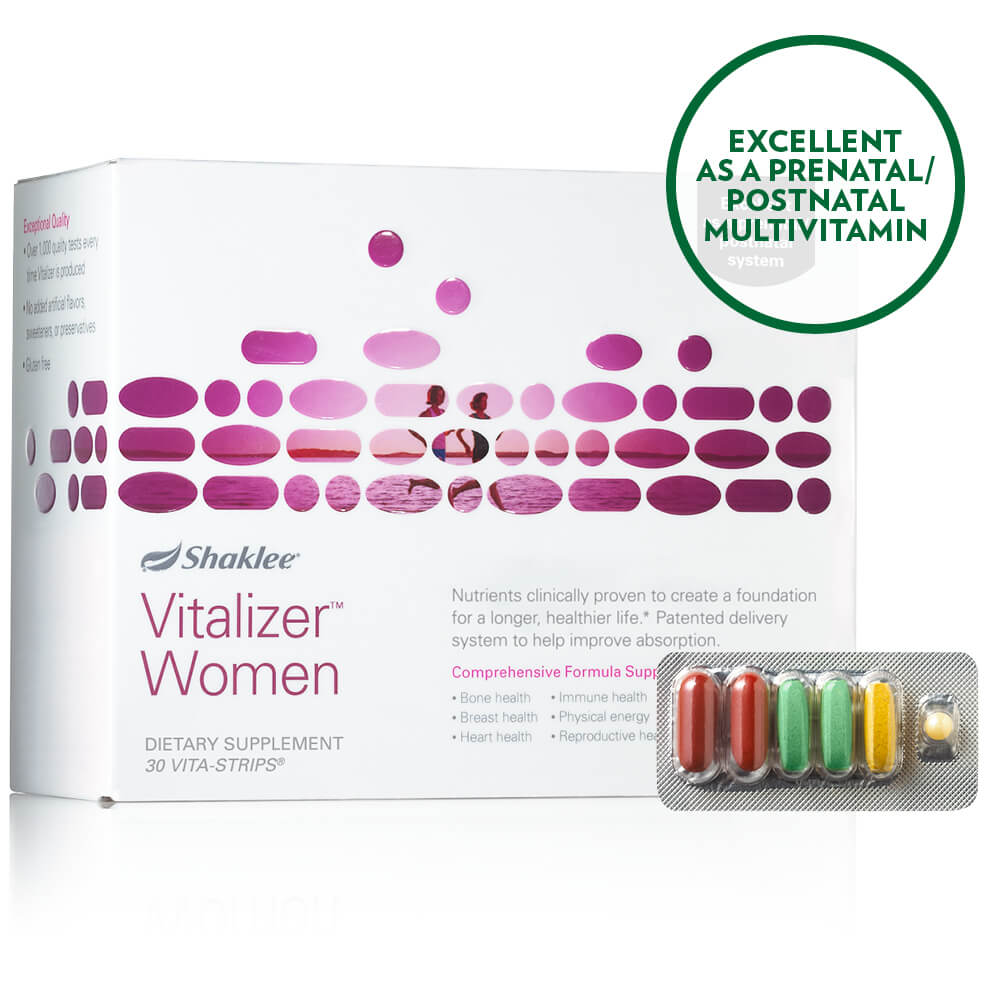 Vitalizer is the most advanced supplement in the marketplace today with 80 bio-optimized nutrients that are clinically proven to create a foundation for a longer, healthier life. Vitalizer is powerful and convenient – everything you need for each day is in one strip!
Features:
Includes the best spectrum of vitamins, minerals, antioxidants, anti-aging phytonutrients, omega-3 fatty acids, and probiotics
Patent-pending delivery system designed to enhance absorption of key nutrients
Based on 12 clinical studies and a first-of-its-kind landmark study
Feel better in 30 days or your money back.
Option #3: 5-Day Detox Supplies
The 5-Day Detox/Mini-Cleanse will not only flush your system of impurities, but will also aid in weight loss and overall health. It's basically a modified vegetable fast with intensive nutrient support to help heal the digestive system and enhance the liver's ability to detoxify the body. Shaklee 180 Protein Smoothees enhance healing. Light exercise additionally helps detoxify the body.
To do the detox, you'll need:
Learn more about the detox here.

Health isn't just about what you put in your body, it's about everything around you. Our Get Clean line offers natural and nontoxic cleaning choices that are Safe for You, Your Home, and Your Planet®.
Features:
No harmful fumes or hazardous chemicals.
Outperforms 20 national leading brands.
You would spend $3,400 for ready to use cleaners to get the same amount of clean found in this kit!
Features Basic H2® Organic Super Cleaning Concentrate – just 1/4 tsp. makes 16 oz. of all-purpose cleaner for only 3 cents.
When you purchase this kit, you also will keep 108 pounds of packaging waste from landfills and eliminate 248 pounds of greenhouse gas.
What else should I know about Shaklee?
You might be asking yourself these frequently asked questions:
How much is it to renew my Shaklee membership each year? There is no renewal fee – it's a lifetime membership! It is usually $19.95, but is FREE for you this month with a qualifying order!
Is there a minimum each month or year? There are no minimums ever! You can order once a year or monthly. It's up to you.
What is your return policy? We offer 100% money back guarantee for all products.
By joining as a member, does that make me a distributor? You are not a distributor and will not receive bonuses.  If you want to get paid for sharing Shaklee, you need to go here and apply to partner with me.
So, what do I do next?
It's really easy to get started. Just go to my website, fill your shopping cart with products totaling 50+PV, and join as a member (free with a qualifying order).
Then you'll get a 15% discount on your order and you will receive a welcome email from me with all the details about joining our private online community.
What are other people saying about Shaklee?
Here's a list of people who have already joined us and their experience with Shaklee:
 "We LOVE the cleaning products! I haven't had an asthma attack since switching in November 2011!!" Connie

"Basic H & G…so nice to clean without my nose getting all stuffed up, sore throats and terrible headaches behind my eyes like I would get with Mr. Clean and other harsh cleaners." -Casey

"I love that I don't get headaches anymore from cleaning, I've been using them for years now and will never switch! And my toddler drank the Basic H2 and was just fine, whew! I LOVE the peace of mind. And the protein shakes are amazing, love love love them, they make meal planning very simple  The vitamins give me lots of energy and keep me healthy, no big sicknesses for us this year! I could go on and on and on…" -Michelle

"Shaklee 180 Turnaround changed my life! It it's by far the best weight loss program out there! down 35 lbs in 15 weeks! I feel great!" -Christi

"My husband and I are losing weight! I thought I never would be able to say that! Definitely life changing!" -Linda
If you have any questions about this or anything else, please email me at happysimplemine@gmail.com.  I'd love to help you!
P.S. If you want to partner with my Shaklee and my Project Dream team, please go here and apply where is says "Partner with Us" and you will get instant access to all the info about what we do.